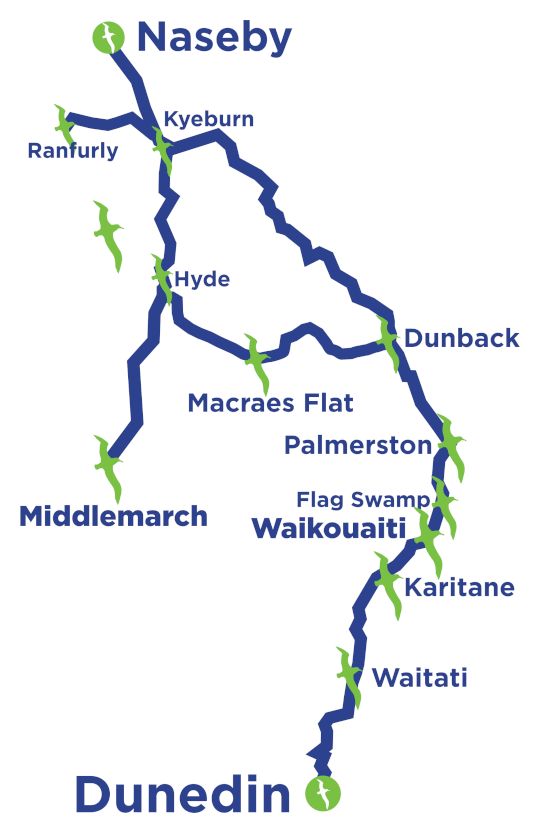 East Coast Couriers
Our Story
The team at East Coast Couriers travels from Waikouaiti to Dunedin each day (see run details), travelling through the Maniototo area and Macraes Flat.
The East Coast Courier Fleet includes:
A Toyota Hiace Van

An Isuzu 4-tonne Truck

An Isuzu 6x4 freight 12-tonne Truck
Our general freight service is ideal for individuals or businesses. We can create customised freight solutions for businesses, providing supply chain and logistics services.
In conjunction with WAE Engineering and East Otago Transport, East Coast Couriers can really deliver. The business regularly delivers parcels, bulk freight items, small packages, heavy, large or multiple pieced items, items of odd shapes or sizes, flowers or delicate items, and on the rare occasion, even live animals such as homing pigeons.
We can offer to pick up and drop off anywhere within our region. Just call us to discuss your pick-up and delivery options. A convenient and easy to use service, East Coast Couriers is proud to be servicing the Waikouaiti region providing a personal service from pick up to delivery.
East Coast Couriers provides a modern fleet with quality gear and quality staff. We bring a professional approach to all our work and to every customer we deliver for. Our dedicated drivers strive to meet time requirements, budgets and provide each and every delivery with the care and attention it needs to give our customers the very best service.
Schedule
Run 1
6.45am
Starts Run in Dunedin
9.30am
Departs Dunedin to Waikouaiti, Palmerston, Macraes, Ranfurly, Naseby, Middlemarch, Outram and Mosgiel, returning to Dunedin.
Bookings required by 9 am
Run 2
12noon
Departs Waikouaiti for Dunedin
2.15pm
Departs Dunedin for Waitati, Warrington, Karitane, Waikouaiti and Palmerston
Bookings required by 2 pm
Freight
Daily Service between Dunedin, Waikouaiti and Palmerston
Bookings by arrangement